Political campaigns play a huge role in ensuring a successful democratic process. After all, it's how we're able to elect representatives who we feel are able to best portray our wants and needs on a grander scale. This is true whether it's concerning the president of the United States right down to local officials such as your city mayor or town council members.
That being said, this process can become quite costly for the officials looking to get their names on the ballots. That's where political fundraising comes in.
Here at Snowball, we know all about effective fundraising ideas—and how to raise more with limited resources. So we're here to help! We've put together this practical guide to political fundraising with a list of some of the most effective political campaign fundraising ideas.
Our 24+ ideas are divided among the following categories:
Feel free to skip around to the sections that most interest you or read along from the top to walk through all of our best ideas.
Ready to jump in? Let's get started!
Our Favorite Political Campaign Fundraising Ideas
With so many possible fundraising ideas to choose from, we thought we'd make things a little easier for you by picking out our top suggestions. And best of all, these campaigns can also work very well alongside other fundraisers mentioned throughout this list. Feel free to mix and match to find the best combinations to raise more for your political campaign.
Without further ado, these are our all-time favorite political campaign fundraising ideas:
1. Online donation pages
An optimized online donation page should be the foundation of any fundraising campaign—political or otherwise. That's because it's an extremely easy way for interested supporters to make the jump to invested donors!
Just be sure to invest in an online giving platform that emphasizes mobile-friendly donation pages so you don't have to worry about excluding potential donors simply because of the device they're using.
And here's another key tip: Make sure to keep your online donation pages short and sweet so that the entire process can be completed as quickly as possible—thus decreasing the likelihood of donation form abandonment.
Then, it's important that you link back to your online donation page in any supporter communications such as email, social media, and on your campaign website, of course.
2. Text-to-give
Text-to-give and other mobile fundraising efforts are extremely popular among both donors and fundraisers because of the ease with which funds can be raised. Supporters simply text a predetermined keyword (such as DONATE or [CANDIDATE NAME]) to your dedicated mobile giving number.
Then, the individual receives an automated text response with a link to a brief mobile-friendly giving page to fill out and confirm their donation.
Even better, once an individual has completed the donation form, they can make repeat gifts to your campaign in just two clicks! It's a super simple process, plus it can be completed on-the-go from wherever they are.
3. Pledge campaigns
A pledge fundraising campaign is a unique type of fundraiser in which you attempt to collect promises of future donations to be collected at a later date rather than the funds themselves. While this might seem counterintuitive, it's actually a fantastic way to secure support without becoming bogged down by all the details upfront.
To get started simply ask potential supporters if they'd be willing to pledge their support for your political campaign. If they're interested, they then move on to complete a super short online form requesting only their name and basic contact information. Then, either after reaching a pledge goal or a set amount of time, you'll follow up with each individual via the contact information they provided to collect the donation they had promised.
4. Advocacy campaigns
Advocacy campaigns often go hand-in-hand with political campaigns—whether the bottom line is to collect funds for your cause or not. An advocacy campaign tends to focus on lobbying for (or against) a particular public policy or proposal. If you're currently running for office, it can be a good idea to host an advocacy campaign in support of an issue that's near to your heart. That way, community members can get a feel for the type of causes you care for and start to see you in action even before you've been elected.
Popular advocacy ideas include online petitions, click-to-call, and Tweet-a-rep campaigns—all of which are made possible by top advocacy software.
5. Major donor solicitation
Major donor fundraising is a great way to collect hefty-sized gifts from a select few of your most prominent supporters. These gifts can make up a significant portion of your campaign revenue, so it's important that you take a strategic approach when requesting major gifts. Where you might use email or direct mail to solicit the average donation, it's more important to consider face-to-face discussions (in-person or through live-streaming tools) with your prospective major donors.
If you're choosing to go this route, we definitely suggest you implement prospect research before diving in. By researching prospects' ability and affinity to give before making your donation requests, you can go into each conversation better prepared. For example, it's a good idea to look into not just wealth markers (such as real estate, business affiliations, stock ownership, etc.) but also social and emotional connections like political leanings.
Then, you'll be more likely to target qualified prospects and reel in additional major gifts from your dedicated donors!
Virtual Political Campaign Fundraising Ideas
If you're fundraising in the midst of the pandemic, you likely already understand the importance of virtual campaigns. However, even before and after the COVID-19 outbreak, virtual fundraisers offer unique and powerful benefits to fundraisers—such as the ability to widen your reach and expand beyond geographical boundaries.
These are some of our top favorite virtual ideas for political campaigns:
6. Email donation requests
Email donation requests are a popular and simple way to collect donations from your existing supporters. With an effective email marketing strategy, you can automate messages to send to a large group of recipients simultaneously. Then, be sure to conclude each email with a prominent call-to-action directing the readers to your online donation page to give. 
Here's a bonus tip: your email campaigns are more likely to thrive if you take the time to personalize messages to each recipient. For example, including the individual's name in the email subject line can increase open rates by up to 50%!
7. Social media fundraising
The rise of social media fundraising is largely due to the power of social proof. When people see their friends and family members are supporting a campaign, they're more likely to do so as well, rather than if you had reached out yourself. 
Facebook fundraisers are extremely popular among donors with its built-in fundraising capabilities, while Twitter and Instagram are each fantastic platforms for sharing your campaigns even further.
That being said, make sure to encourage your supporters to share your virtual fundraisers with their own personal networks—even if they can't give themselves! Social media fundraising is a great way to raise both money and awareness for your campaign at the same time.
8. eCard campaigns
An eCard campaign is another excellent way to reach new supporters and widen your audience. For this fundraiser, existing supporters are encouraged to send electronic postcards with personalized messages to their friends and family members. You can think of it as a virtual candy gram fundraiser (minus the candy, unfortunately).
To get started, you'll have to come up with a set of images that will go on the eCards. It's a good idea to choose something visually appealing that also relates to your campaign. You can also include a cute or catchy saying to go alongside the picture.
Then, promote this campaign to your supporters, who can pay a set fee (around $5-$10) and submit the email address for each recipient to which they'd like to send a card.
Easy Political Campaign Fundraising Ideas
Running a campaign can be hard work in and of itself, so it's understandable if you're looking for some easy fundraising ideas to bankroll your efforts. These are some of our most low-tech, high-ROI political campaign fundraising ideas:
9. Direct mail fundraising letters
Email fundraising requests are great, but there's something special about an old-fashioned letter campaign for raising funds effectively.
Be sure to include a pre-addressed reply envelope with your letter along with detailed instructions for online donations. That way, your direct mail recipients can know exactly what to do to support your campaign—and will be more likely to take the next step.
Plus, when you partner with a dedicated direct mail fundraising company like GivingMail, they'll even do all the hard work of printing and shipping your fundraising letters!
10. Phone call requests
Donation requests via phone call are both popular and effective. That's because it's harder to say no when you're speaking verbally with a real person! And while you certainly don't want to bully anyone into donating to your fundraiser, it is a good idea to leverage that human connection for your campaign.
Be sure to provide each team member with a basic script to use when requesting funds, but encourage them to personalize it for themselves to provide a more genuine phone conversation experience. Then, make sure each individual you talk with knows how to support your fundraiser—whether that's taking their payment information over the phone or directing them to your online donation form.
11. Door-to-door fundraising
Door-to-door fundraising is a popular and long-held political campaign fundraising idea—especially for smaller towns and tight-knit communities. Although it may seem a bit "old-school," the results can be astounding!
For this type of campaign, it's a good idea to recruit some dedicated volunteers to help you better canvas your local neighborhoods. Then, equip each individual with the resources they'll need (i.e. collection bucket, printed materials, etc.) and send them off in groups to drum up support for your fundraiser.
While this fundraising idea may be taking a backseat this election season due to social distancing guidelines, many face-to-face fundraising companies are taking a strategic approach to keep fundraisers and donors safe.
12. Restaurant partnerships
A restaurant partnership is a fundraising favorite—and for good reason. Many participating restaurants are willing to donate a percentage of revenue from an agreed-upon night to a good cause.
Be sure to partner with a local favorite in your area. Big chains like Chipotle, Chick-fil-A, and IHOP are well-known for their fundraising partnerships, although your local mom-and-pop stores might be willing to participate as well.
Then, encourage all of your supporters to visit the restaurant that evening—making sure to get the word out via text blast, email, social media, etc. The more business the restaurant gets that day, the bigger your payout will be!
13. Change drive
A change drive, which is sometimes known as a penny or coin drive, is a great way to earn some extra funding for your campaign in a very passive and low maintenance way. Change can add up very quickly, and, despite the name, you're sure to collect some paper bills as well.
For best results, place collection buckets all around town with eye-catching signs explaining what you're fundraising for. Be sure to reach out to local businesses and restaurants and see if you can keep a collection jar by their register. You might be surprised at how many people will donate their loose change when there's a receptacle there!
14. Pie the Politician
Pie the Politician is a simple and fun political fundraising idea—all you need to get started is an easy-going candidate, a group of excited supporters, and, of course, a pie. (Pro tip: you can actually just fill a pie tin with whipped cream. It makes a bigger splat and it's not a waste of a delicious dessert!)
Be sure to display your digital fundraising thermometer prominently on your website and social media pages so that donors can easily see how close you are to reaching your goal! With each donation, you get closer to your fundraising goal. And when you reach it, the politician gets a pie to the face!
Then, you can host a community event so all can view the finale of your fundraiser, or even live-stream it on social media.
Schedule a demo with one of our fundraising consultants. We'll show you how the Snowball platform has benefited other nonprofit organizations, and how it can help you.
Fundraising Event Ideas for Political Campaigns
Fundraising events are highly regarded campaign ideas because they allow you to spread awareness and raise funds for your campaign simultaneously. And if you're worried about adhering to social distancing guidelines when planning and holding your political fundraising events, most (if not all) of these favorite ideas can easily be transitioned to the virtual realm.
Let's take a closer look at some popular political event fundraisers:
15. Political rally
Rallies are very popular fundraising events for political campaigns of all shapes and sizes. Gathering a large number of supporters together for an event is a great way to boost both awareness and excitement for your campaign.
You may sell tickets for a price, or opt to accept donations of any size instead. If you do choose to sell tickets, you can even put them on sale ahead of time online. And thanks to top-notch live-streaming software, it's even possible to host a virtual rally! That way, you can raise money and engage with your supporters remotely.
16. Meet and greet
A meet and greet is a lot like a political rally, only on a much smaller and more intimate scale. It's a great opportunity for donors to get to meet the face behind the campaign they're supporting. This is especially important for meeting some of your major donors—those who have significantly contributed to your fundraiser.
Also like a rally, a meet and greet can be held both in-person or online using top live-streaming tools. Give your supporters a chance to meet the candidate running for office, ask questions, and generally get to know you as a person.
17. Dinner party
Hosting a meal as a campaign fundraiser is a great idea. Dinner is the most popular, although pancake breakfasts have also seen huge successes. For this fundraiser, you can choose to charge a flat fee for the food served or collect donations on a sliding scale. This event provides an opportunity for supporters to mix and mingle with other like-minded individuals and have a good time.
This is the most difficult to bring to the online fundraising space due to the natural constraints of food-based events. However, feel free to turn this into a virtual gala instead!
18. Event-a-thon
An event-a-thon is any fundraising event based on activity that participants take part in for pledged donations. For example, you could host a walk-a-thon, dance-a-thon, bike-a-thon, etc. These are each great ways to raise money for your campaign, engage with your supporters, and encourage your community to get out and stay active! And if your supporter runs 10 miles at $10 a mile, they'll bring in $100 for your campaign.
For a successful event-a-thon fundraiser, you'll need a group of dedicated supporters who are willing to fundraise on your behalf.  They'll reach out to their own friends and family members to request donations for their personal campaign. On the day of the event, each supporter will partake in the specified activity and receive donations that were pledged on their behalf.
19. Silent auction
Silent auctions are very popular fundraising ideas for all sorts of causes.
At a silent auction, your supporters will browse the items on display and bid anonymously on the items they'd like. Then, as other supporters go around and place their own bids, the going price will continually rise until the bidding closes.
Additionally, new auction technology makes virtual silent auctions plausible and engaging events for both participants and fundraisers. In that case, attendees browse an online auction item catalog and bid virtually via mobile or online bidding tools.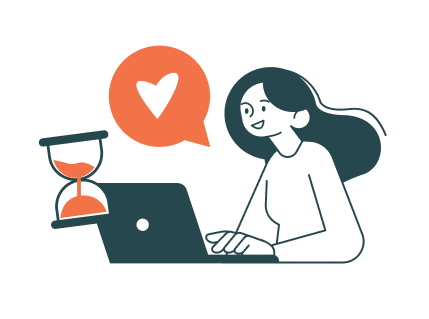 20. Live auction
Just like silent auctions, live charity auctions are a great way to raise money for your political campaign. Plus, they offer the increased benefit of being an extremely engaging, high-energy event that your supporters will love to participate in. Rather than browsing items on display and bidding at their leisure, guests will bid for one item at a time as narrated by a personable auctioneer.
One of the most important components of this fundraiser is the auctioneer—so be sure to bring in the best. After all, that's the person that will be convincing attendees to spend all their money!
21. Benefit concert
Benefit concerts are popular fundraising events for all sorts of causes—including political campaigns! That's because they're a fun experience for the community and a great way to gather support.
To get started, you'll need to locate a talented artist who is willing to donate their time to support your campaign. Try finding a local musician or band that's previously been vocal about community issues that you also care about. You might even want to reach out to more famous and big-name artists to see if they'll perform at a benefit concert for your campaign—the worst they can say is no!
Schedule a demo with one of our fundraising consultants. We'll show you how the Snowball platform has benefited other nonprofit organizations, and how it can help you.
Product fundraisers are one of the most-used political campaign fundraising ideas. That's because once you make the sale, that supporter goes on to become free advertising for your campaign. Whenever they sport their branded merchandise in public, they're essentially functioning as a walking billboard saying, "Vote for [candidate]!"
Here are just a few of our favorite sale ideas for a political campaign (although the opportunities are endless):
22. Custom t-shirts
T-shirt sales are a favorite political fundraiser for obvious reasons. For one, it's a practical and useful item that supporters will be able to make use of time and time again. That means it's a win-win: donors get a high-quality, nicely designed t-shirt promoting their favorite candidate in the upcoming election while your campaign gets a financial boost!
Plus, when you partner with a dedicated t-shirt fundraising platform like Bonfire, all you have to do is design your t-shirt and they'll help with the production and distribution.
23. Cookie Dough
Cookie dough may not be the first product to come to mind when you think of political fundraisers, but you'd be surprised how well they can work for your campaign. By selling at events or around the community, cookie dough fundraisers provide an opportunity for you and your staff to have vital face-to-face conversations with community members.
After you've collected and placed the orders, distribute the cookie dough at another campaign event. This is a chance to get your message across to a potential new group of voters, while providing them with a delicious reminder of your campaign.
24. Stickers and buttons
Who doesn't love a cute sticker or button to spruce up any outfit while letting the world know your stance on something (in this case, an upcoming election)? These are popular product fundraisers, especially for political campaigns, due to their low cost. That means you can get a ton made for a small price and re-sell them at a slightly higher, but still low, price point. And that way, supporters who may not have a lot to spend can still take part in your fundraisers!
Election season is ramping up and it's time to put these political campaign fundraising ideas in action. Hopefully, you've found a few ideas that caught your eye, so get your fundraising team ready and get started!
And remember, the easiest way to raise more for your campaign is by ensuring you have the right fundraising tools in your toolkit. Good luck!
For more information, be sure to check out our other educational resources below: