Auctions have long been powerful events for nonprofits to raise awareness for their cause, further engage with their supporters, and raise critical funding. Silent auctions are one type of event within the larger umbrella of a charity auction.
If you are a fundraising professional within the nonprofit sector, you likely have some degree of knowledge about auctions. But perhaps you've never hosted one yourself, or you're looking for a refresher before planning your next big event.
That's why we've put together this guide to pulling off a successful silent auction. We'll cover the following topics to get you better prepared to host your own auction and bring in the big bucks for your organization:
Here at Snowball, we pride ourselves on our ability to help schools, churches, and other nonprofits raise the funds that they need to thrive. Are you ready to take your fundraising to the next level with a silent auction? Let's jump in!
What is a Silent Auction? FAQ
A silent auction is a type of charity event where participants browse items that are up for auction. More specifically, guests bid "silently" by writing their offer on a bid sheet, rather than aloud to an auctioneer.
As participants explore your available items, individuals are continually one-upping each other by placing a slightly higher bid than the person before them. After the event, the individual with the highest bid "wins" the item in question, pays the agreed-upon amount, and is gifted the item. Proceeds from bids are then collected and go toward funding your mission.
However, this is a comprehensive overview of a silent auction, and the actual process will likely require a more in-depth understanding. That said, here are a few of the most commonly asked questions about silent auctions by nonprofit professionals like yourself:
How Does a Silent Auction Work?
Before you can start planning your event, it's a good idea to first understand the way silent auctions function. The biggest question is usually concerning how participants place bids—and this can vary depending on the type of auction you choose to host.
For this event, items are typically set up throughout a physical space with a sheet of paper, called a bid sheet, at each one. When participants find an item they'd like, they simply write their bid amount (in dollars) with their anonymous bidding number that they receive upon registration or check-in.
On the other hand, auction software provides a streamlined, tech-based alternative in which attendees can quickly and easily bid from their phones instead. Users can then be notified when they've been outbid and decide to raise their bid and stay in the game.
In the COVID-19 era, having auction software that works for your organization is of utmost importance. Lots of fundraisers are going online to maintain the health of their participants. With your software, you're able to use digital bidding to host a completely virtual auction, too.
What's the difference between live and silent auctions?
When you hear the word auction, your mind might first go toward a rowdy event with a personable auctioneer and a booming voice yelling, "going once … going twice … sold!" While this can certainly be an excellent way to raise money for your cause, some events are better suited for the silent version of an auction. So how do you choose which one is best for your upcoming fundraiser?
Let's take a look at some of the key differences between the two main types of auctions:
Silent auctions:

During this event, items are displayed (either physically or in a catalog online). Guests are encouraged to browse and place bids anonymously via a bid sheet or mobile bidding software. Items are typically up for bid for hours or days at a time.

Live auctions:

At a live auction, items are presented one at a time by an auctioneer who encourages guests to raise their hands or signs to communicate a bid. Typically, an auctioneer runs through quickly increasing dollar amounts until the highest bidder wins—all taking place in minutes.
Both types of events are powerful fundraisers that can bring in substantial revenue for your organization when pulled off well. To decide which is best, consider your particular nonprofit audience and their desires.
For example, if you're fundraising for an elementary school, you would likely see huge success with a live auction and a notable auctioneer—like a favorite teacher or principal. On the other hand, if your donor base is more upscale, you might opt for a silent auction alongside a regal gala or dinner.
In-person auctions typically last around three hours. However, if your organization is taking the virtual route, it's a good idea to allot more time for the event. This is because the bidding process can take longer than an in-person auction. Organizations may optimize their virtual auction engagement by opening the bidding window for days or even weeks. This longer bidding period can help your event get as many bids as possible!
What are some good silent auction items?
Keep your audience in mind when picking silent auction prizes. You'll want to pick gifts that are exciting and exclusive without shelling out a ton of money in procurement costs. Consider what establishments in your area could offer an item or experience to contribute. When you form partnerships with local businesses, you can solicit gifts for free and low-costs, ensuring maximum revenue for supporting your mission. Read on for some of our favorite charity auction item considerations: 
Local favorite restaurants.

Consider which eateries in your community are fan favorites. Be sure to support them, as well as securing a gift your participants are sure to want. Think about prizes like getting a gift card, a private dinner party, or a tasting event with the head chef.

Entertainment venues in town.

Event venues have been hit hard by social distancing rules. Figure out if you could rent out a theater to show a movie to your winner's group. Consider setting up a behind-the-scenes tour. You could even invest in a ticket voucher for post-COVID events.

Valuable virtual experiences.

Plan a virtual cooking or cocktail-making class with a chef. You might even be able to have a virtual meet-and-greet with an athlete or celebrity!

Exclusive items.

What items are of high value to your participants? Consider items such as expensive wine, an autographed jersey, or perhaps a piece of high-end jewelry.
With these ideas in mind, you're sure to conjure up great auction gift ideas that will get your donors excited to attend.
Regardless of whether your event is held virtually or in person, a silent auction is an excellent move for any charitable organization. Donors cherish the opportunity to support your cause while also receiving a tangible item in return—it's a win-win!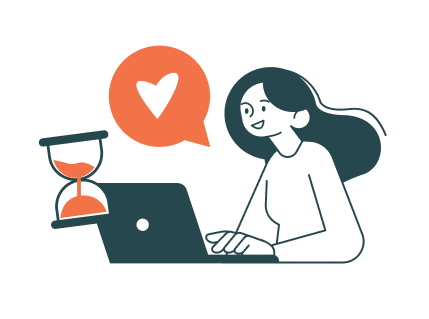 Are you ready to plan your best auction yet?
Best Practices for Silent Auctions
Even if this is your first time planning a silent auction, the good news is that thousands of organizations before you have helped paved the way for a successful event—and can provide some best practices to ensure yours gets off without a hitch. Let's walk through some tried-and-true tips to get you started.
1. Set a theme & consider other entertainment
While not every auction has to be a themed one, choosing and sticking with a particular theme is a great way to boost excitement and pull off a seamless event. Depending on when your auction will fall in the calendar year, you may consider planning an event around a major holiday such as Christmas, Thanksgiving, or even Valentine's Day. Another creative idea would be crafting your event theme to align with your organization's mission. For example, if your nonprofit supports wildlife conservation, you could decorate the venue like a rainforest with related items available for bidding.
Then, you'll have to consider the entertainment you'll offer. Sometimes a silent auction is the main event at a fundraiser, but other times it is just one of many entertainment forms. For example, silent auctions usually pair well with fundraising galas, award ceremonies, concerts and shows, and more. Before you get started, it's essential to decide whether your silent auction will provide the brunt of the entertainment or whether you should look into further entertainment choices.
2. Encourage additional donations
The vast majority of funds raised through your silent auction will likely come from auction item sales. However, that doesn't mean it has to be your only source of revenue! Consider asking for additional donations across multiple points of contact, including online if pre-registering, as well as on the day of the event. This way, you can provide an easy way for dedicated supporters to go above and beyond for your organization and bring in more funding for your mission.
3. Use comprehensive auction software
The right software makes any fundraiser run smoothly. Your silent auction is no different! Effective silent auction software allows you to:
Accept additional donations

Provide mobile bidding options

Streamline the checkout process

Add photos and descriptions of items

Send an email and/or text notifications

Compile all your auction data in one spot

Implement a countdown when the auction closes
Auction software comes in handy whether you're running an entirely virtual experience, a hybrid event, or even a traditional in-person auction. Be sure to do some research and find the right auction software for your event and your cause.
4. Leverage gamification strategies
Gamification techniques have long been a powerful way to boost any fundraiser. Popular methods include fundraising thermometers, leaderboards, prizes, etc. It's a great idea to implement such a strategy into your silent auction planning. For example, virtual auction software is designed to notify participants when they've been outbid and provide a countdown clock to motivate users to make their next move before they lose the item.
5. Offer "buy now" options
Bidding is a great way to drive prices up on valuable and high-demand items at your auction. However, some attendees prefer the convenience and certainty of "buy now" options. Therefore, it's a great idea to include some items available for immediate purchase in addition to your top auction items. Be sure to set the price high enough to make a decent profit—a good practice is twice the item's retail value.
6. Limit the number of items
It may tempt you to collect and auction off as many items as you can. After all, more items to bid on means more money, right? Not so fast. An overabundance of auction items can spread out bids too thinly and reduce the competition for top items that end up driving prices through the roof. Instead, select a few big-ticket auction items that will be in high demand (such as an automobile or vacation package), supplemented by some smaller and mid-sized items like gift cards, local experiences, and artwork.
Are you ready to plan your best auction yet?
Planning an Online Silent Auction
Due to COVID-19 and the subsequent move to entirely virtual fundraising practices, the rise of virtual silent auctions has been significant. However, even outside the scope of the pandemic, online auctions can provide unique benefits to organizations and their supporters that traditional in-person events cannot.
Benefits of hosting silent auctions online
Hosting your auction in the digital space is not only pertinent in the COVID-19 era of social distancing, but it can bring forth various perks that a live auction cannot.
Expanded audience:  Hosting a virtual auction rather than a face-to-face one allows you to widen your reach and invite guests who are outside your typical geographic range. Additionally, supporters who may have been unable to attend a set event due to time restraints might be able to participate in an ongoing, virtual auction instead.
Larger bidding timeframe: Virtual auctions can last for days or even weeks. Your team can optimize engagement by hosting the event over some time so that more people can participate after work or whenever is convenient for them. Then, participants can even revisit after giving thought to bids and increase their contributions. This can help your event get as many bids as possible!
Reallocated budget: By not having to shell out thousands of dollars for venue, staff, and catering costs, virtual auctions can be held for a significantly lower price. That money you save can either be put toward procuring unique and worthwhile items for your auction or reinvested in your program.
COVID may have caused your team to rethink how you run events, however, you can still benefit from hosting them virtually.
What you'll need for an online silent auction
Planning a virtual silent auction requires not only prizes but most importantly, effective auction software. You'll need this tool for all steps of the auction process—including registration, bidding, and payment.
When participants register for your virtual auction, it'll be the first impression they have of your fundraiser, so it's important that it's practical and straightforward. Then, make sure you share the link to register on your physical and digital announcements to maximize the number of attendees.
You'll also use your software for advertising the items bidders can win. This is called an item catalog and it will feature photos, descriptions, and starting bids of your prizes. At Snowball, we understand that the auction software you choose should help things run smoothly, even when 100% online.
Taking a hybrid approach to silent auctions
A hybrid auction is hosted with both online and in-person components. You're able to host bidding over a few days or incorporate a walk-through featuring high-demand auction items. Use your auction software to provide virtual options for these activities as well, depending on participant comfort level. You'll have the best of both worlds!
Online silent auctions bring your organization a plethora of new benefits. This strategy of hosting your event can be used and perfected past the COVID era as well!
Understanding the basic elements of a silent auction is the first step to pulling off a successful one. Now you're ready to take the next steps for your organization. To learn more, check out our other informative fundraising resources below:
Virtual Fundraising | The Guide for 2021 & Beyond

: Due to COVID-19, fundraising in 2020 has been flipped upside down. Find out how to continue raising money in a pandemic with this useful guide to virtual fundraising practices.

Matching Gift Databases | What to Look for

: Millions of donors are employed by companies with corporate matching gift programs but are not educated enough about the process. If your organization has yet to take advantage of matching gifts, now is the perfect time to do so.

Pledge Fundraising | The Complete Guide [with Tips]

: What's the difference between a traditional fundraiser and a pledge campaign? Find out this (and more!) with our ultimate guide to pledge fundraising for nonprofits.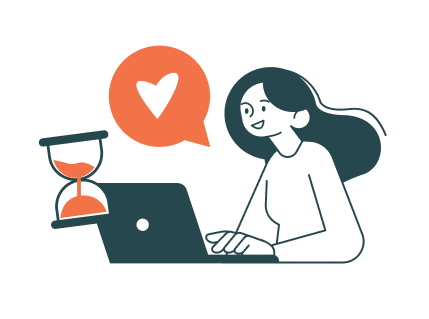 Are you ready to plan your best auction yet?